Summer 2021 Sessions Schedule
Click

here

for a copy of the image below.
Click

here

for Lap Swim Diving Board Availability Schedule!
Please note that until we suspend the reservations system on June 25th, lap lanes/diving board will be closed during the 15 minutes between sessions.  Only Swim and Dive Teams will be allowed access to the lanes and diving board between sessions until June 24th.  All other patrons must clear the pool deck between sessions.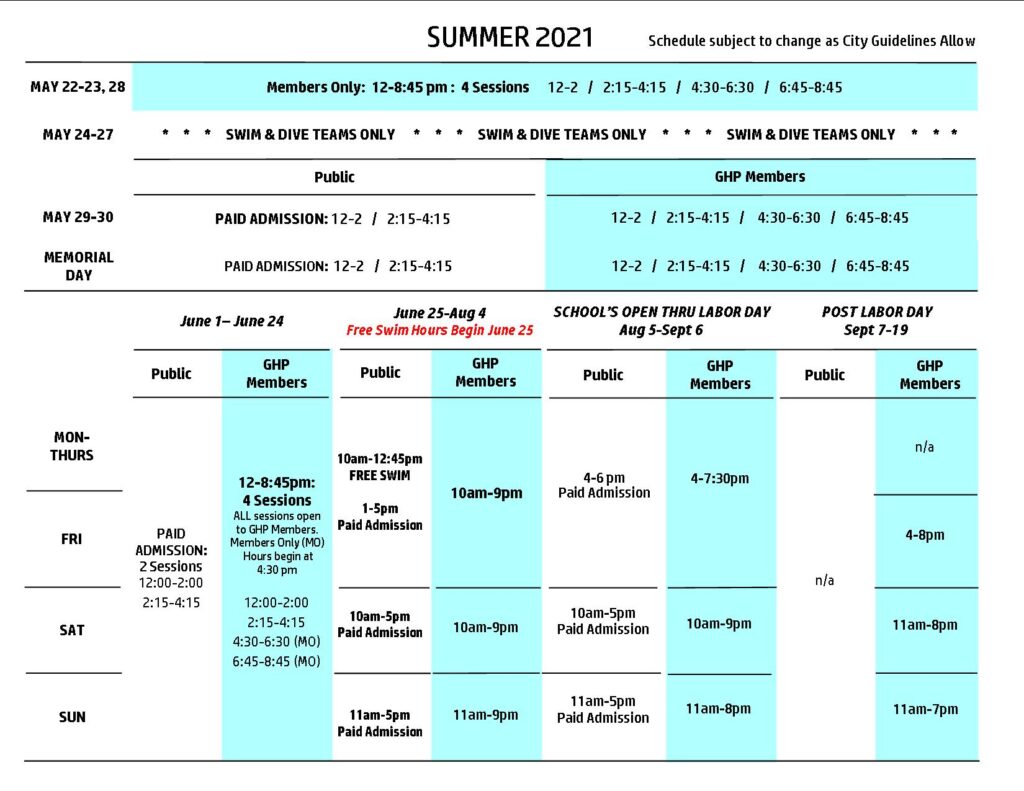 FREE SWIM HOURS: JUNE 25-AUGUST 4
10:00am to 12:45pm
WEEKDAYS ONLY
After August 4th, Non-Members will have limited access through Labor Day, September 6th.
DAILY ENTRY FEE: $5.00 per person
Children 2 yrs and under are free
All City of Atlanta Public Pools are mandated to charge a consistent entry fee.
This fee is set by the City of Atlanta Parks Department each season.
Click here for more information about the City of Atlanta Parks & Recreation Annual Passes