Summer 2021 Schedule
Click

here

for a copy of the image below.
Click

here

for Lap Swim Diving Board Availability Schedule!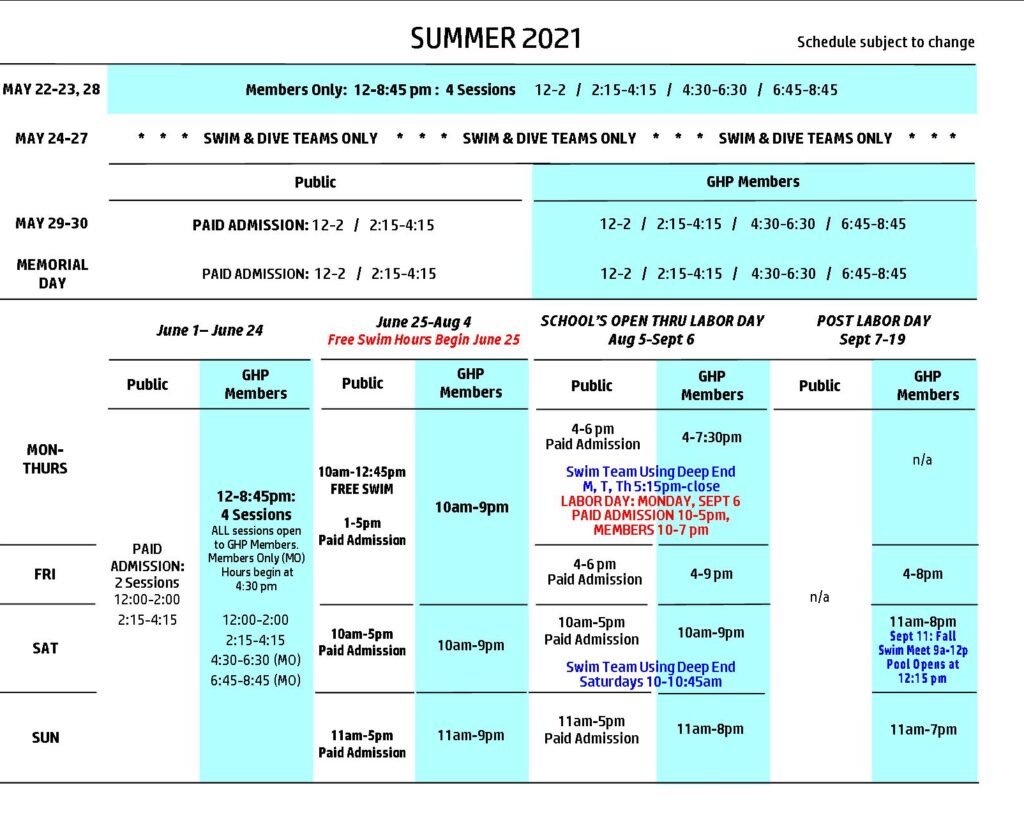 FREE SWIM HOURS: JUNE 25-AUGUST 4
10:00am to 12:45pm
WEEKDAYS ONLY
After August 4th, Non-Members will have limited access through Labor Day, September 6th.
DAILY ENTRY FEE: $5.00 per person
Children 2 yrs and under are free
All City of Atlanta Public Pools are mandated to charge a consistent entry fee.
This fee is set by the City of Atlanta Parks Department each season.
Click here for more information about the City of Atlanta Parks & Recreation Annual Passes