The pool opens Friday, May 20th for Garden Hills Pool Members!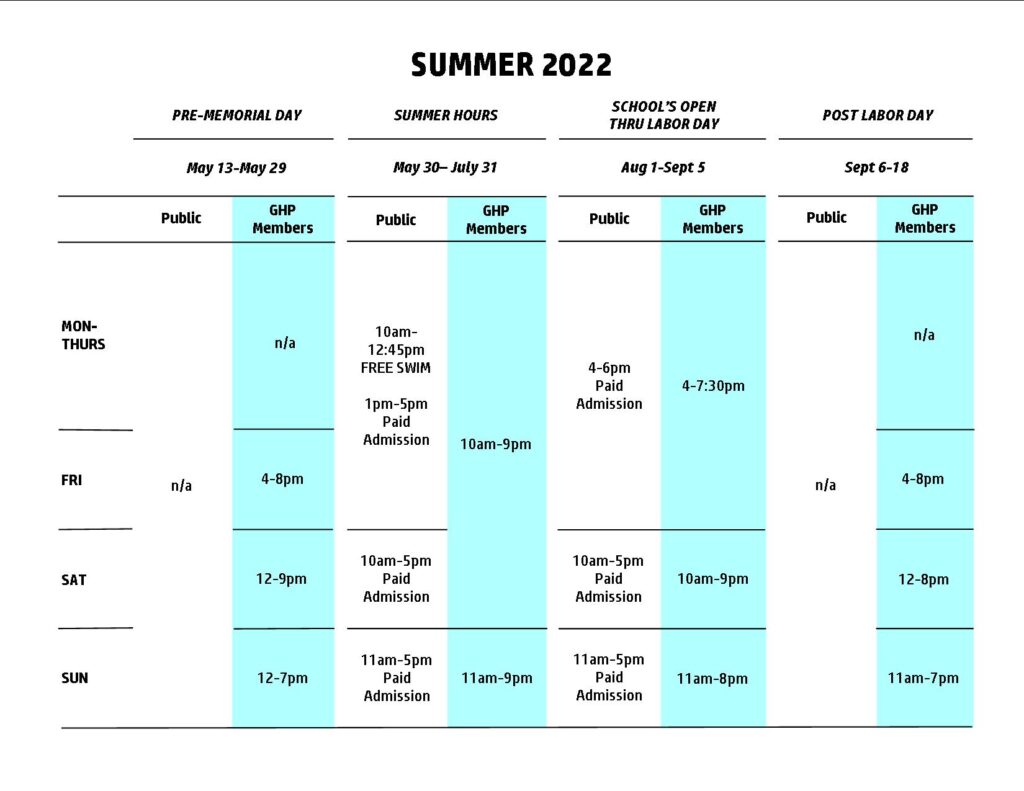 LAP LANE & DIVING BOARD AVAILABILITY
Please note that when the master pool calendar at the top of this page shows that swim team practice is in progress, there will be no lap lanes available and the deep end/diving board will be closed at that time. During dive practice, the diving area will be closed, but the two lap lanes will be open. Swim and dive season ends in late June.
EARLY POOL CLOSINGS FOR HOME SWIM MEETS
Garden Hills Pool will host Cool Sharks Swim Meets on the following Tuesday nights: 5/31, 6/7 and 6/14. On these days, the pool will close at 2:00pm to prepare for the meet. Thank you for your cooperation! GO COOL SHARKS!
CAMPS
We welcome camps to visit Garden Hills Pool! Please see our Rules page for details.
You do not need to be a Member to Visit Garden Hills Pool!
Please visit our Membership page for details.
DAILY ENTRY FEE: $5.00 per person
Cash for entry is preferred, but we accept credit cards! There is a $2 surcharge for purchases under $15
Children under 2 years old as of May 1, 2022 are free
All City of Atlanta Public Pools are mandated to charge a consistent entry fee.
This fee is set by the City of Atlanta Parks Department each season.
Click here for more information about the City of Atlanta Parks & Recreation Annual Passes